RakushinkanOrJp- Non profit organization of MARTIAL ARTS IN JAPAN
Last Update Sep-23-2011
---
Welcome to RakushinkanOrJp Web site.
"RakushinkanOrJp " is a Non profit organization of MARTIAL ARTS in JAPAN. AIKI is one of popular Japanese traditional martial arts.
You can learn the technique of Daito-ryu and Aikido based on the theory of Kenjutsu(Japanese traditional technique of sword) that do not rely on physical strength here.
And, let's enjoy and understand the wonderful and reasonable Japanese original body technique with us.
When you improve the usage of the usual body and make the way of life and attitude of mind better through the practice of Aikido, then you will become enlightened about "Michi (supreme principle)". Hombu dojyo/Tokyo Aikido dojyos/Chiba and Saitama Aikido dojyos/Tokyo Daito ryu dojos/Chiba Daito ryu dojos..
---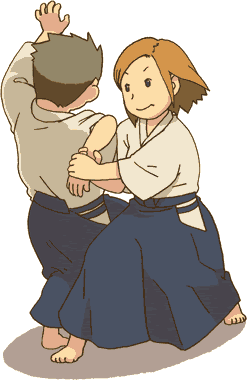 This column is created by Tomohiro Ishikawa, who is taking charge of "Rakushinkan", and explains purpose of RakushinkanOrJp.

This column is created by Tomohiro Ishikawa, one of Japanese traditional martial arts, by introducing my experience.

This column is created by Tomohiro Ishikawa.

Contact : RAKUSHINKAN